Look for Certified Remodelers when Considering Kitchen, Bathroom Renovations in Chicago's Suburbs
Choosing a contractor for renovation of a kitchen or bathroom depends on several factors which include the scope of the project, as well as what certifications your intended builder has.
Chicago's northwest and western suburbs have a wealth of general remodeling contractors who oversee construction of new kitchens and bathrooms. Choosing the contractor nearest your home is not necessarily the best idea. You need to be comfortable in dealing with the contractor who should be responsive to your needs. Secondly, look for contractors who have earned certifications such as Certified Remodeler, Certified Lead Carpenter, or even better, Certified Kitchen and Bath Remodeler. When you choose a contractor with at least one of these certifications, you can be assured that they are qualified for the job.
Typical gutting of a medium-sized bathroom can run upwards of $10,000, with kitchens running at least $15,000 and more How much you spend depends on upgrades as well as the job's complexity. If you are looking to only replace part of your kitchen or bathroom such as flooring or cabinetry, consider employing a Mr. Handyman. Many of these individuals are just as qualified but will take on smaller jobs. You can find a qualified contractor in your area by using the search engines at these websites: National Association of the Remodeling Industry/Chicago http://www.narichicago.org and National Association of Home Builders and Remodelershttp://www.nahb.com.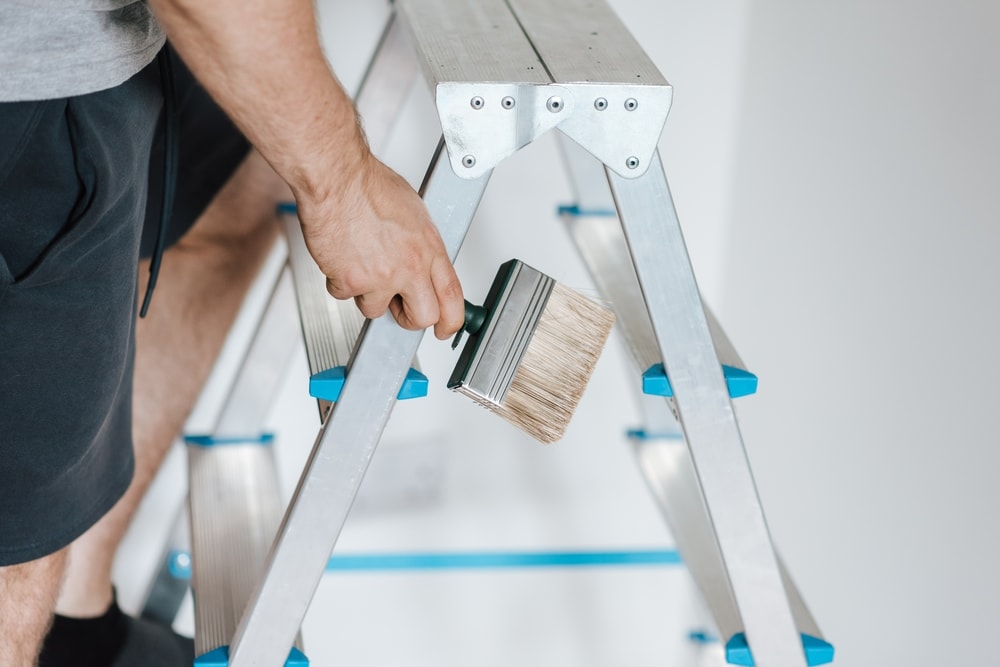 As a writer covering local home remodeling topics, I have dealt with a number of contractors and have always found the ones with certifications to be more knowledgeable. Here is a sampling of suburban Chicago kitchen and bathroom contractors along with their contact information:
Oak Tree Construction Services, Inc.
1807 Sutton Ln., Schaumburg, IL 60194
Phone: 847-843-3030
This company is run by a husband and wife team, Mike and Donna Dew, both of whom have remodeler certifications. Both are heavily involved with the Chicago chapter of NARI. Oak Tree offers complete design, as well as personalized service.
Insignia Bath & Design Group
1435 S. Barrington Rd., Barrington, IL 60010
Phone: 847-381-7950
http://www.insigniakitchenandbath.com
Here is another company which offers full design and construction service. Customers can see extensive samples of tile samples, cabinetry, lighting, and appliances.
Crimson Design & Construction
200 E. Fifth Avenue, Suite 112
Naperville, IL 60563
(630) 355-9070
http://www.crimsondc.com
For homeowners looking to do more elaborate remodeling work, Crimon Deign & Construction may be your choice. Established by brother Neil and Joel Kristianson in 2005, the company alo builds new homes. Visit Crimson's website to download kitch and bathroom remodeling questionnaires. Joel Bristianon, who i a licensed architect, uses the form to better establih a design plan to fit customer needs.
Mega Home Improvments
427 S. Harrison, Algonquin, IL 60102
Phone: 847-658-8989
Wondering whether the "big guys" will take your remodeling job? Mega Home Improvements will. Although Mega performs a lot of exterior work, the company has a handyman division that is fully capable of handling bathroom and kitchen remodeling. Certified Remodeler Don Domanus oversees this division and is capable of indicating what types of jobs the company can perform.